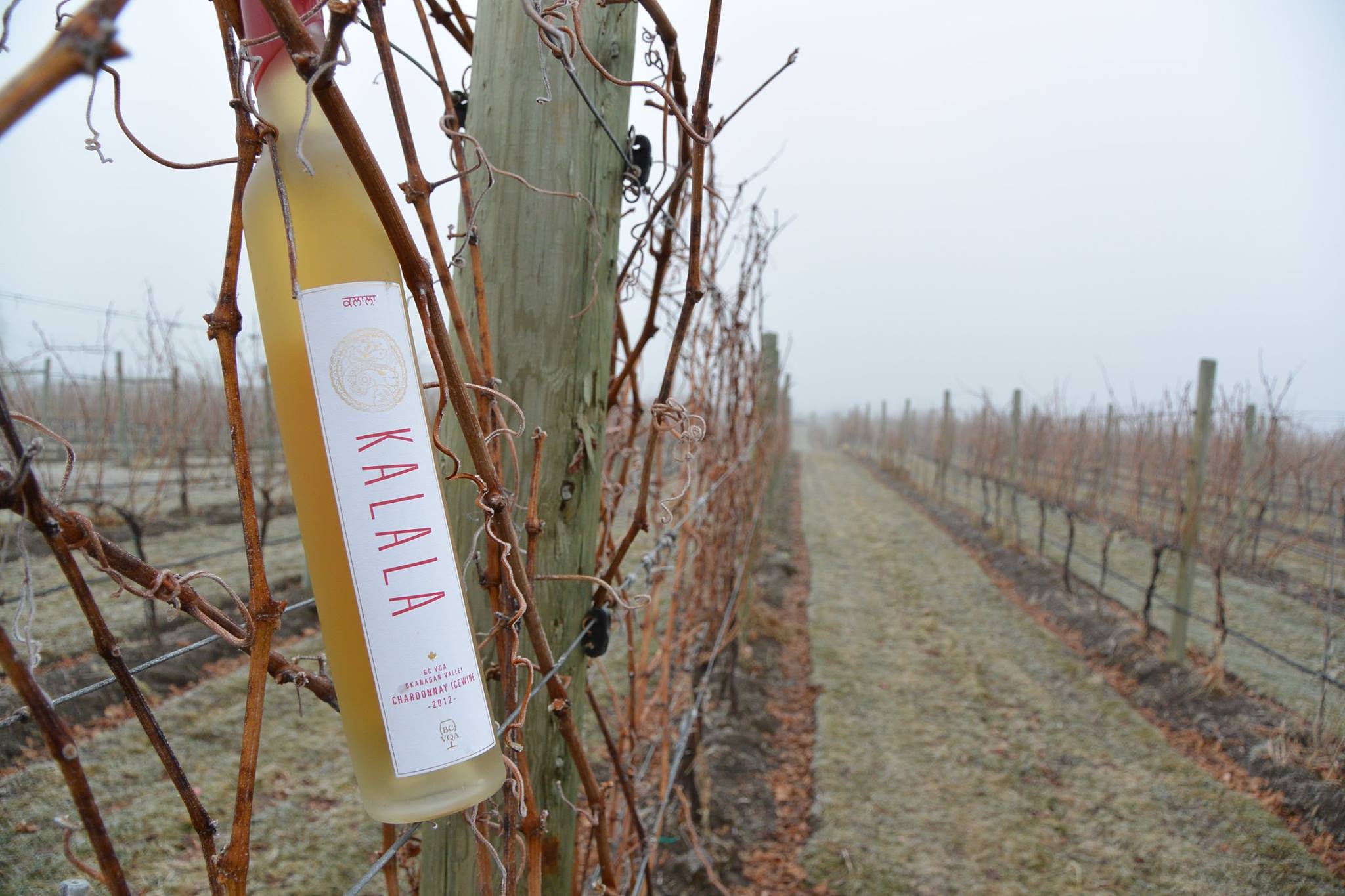 30 Apr

Au Naturel: 3 Organic Wineries to Savour on Kelowna Wine Tasting Tours

We look at 3 wineries that are part of our Kelowna wine tasting tours.

Organic. It's a word we humans love to live by, but do we really know what's involved when we take a bite out of that organic apple or sip from that glass of organic merlot? What does it take to be designated as an organic winery? Well, everything has to be considered from crop rotation, to how the grapes are cultivated, to how pest, weeds, and fungus are controlled.

Along Kelowna wine tasting tours, there are a number of wineries that adhere to biodynamic, organic and sustainable farming practices.
Kalala Organic Estate Winery
Located on the Upper Bench area of West Kelowna, Kalala Organic Estate Winery doesn't just practice what it preaches; it produces award-winning wines that happen to be organic.
Owner Karnail Singh Sidhu, who trained as an electrical engineer in Northern India, started his winemaking venture in the mid-90s. After immigrating to Canada, he worked as a farm labourer, vineyard manager and eventually as a winemaker. He later invested in land and started growing grapes for other wineries. This led to him buying a number of his own vineyards throughout the Okanagan. He started Kalala in 2006.
Now a popular stop on Okanagan wine tours, Kalala makes all of its wines from organic grapes and was certified as an organic winery in 2010.
Just this past March, Kalala received a second place medal for its 2016 Chardonnay Icewine at the 2018 Chardonnay du Monde®. This is the fourth time Kalala wines have placed in the top 10 at the competition in France.
Kalala attributes their success to micromanagement in the grape growing stage and minimal handling during the winemaking process.
Off the Grid Winery
This organic winery in the Glenrosa region is part of West Kelowna wine tasting tours that take people off the beaten path to one of the Okanagan's best-kept secrets.
Owned and operated by brothers Travis and Nigel Paynter, who are descendants of a long line of farmers in Westbank, this winery is known for its goats as much as it is its delicious organic varietals such as Chardonnay, Gewurztraminer, Pinot Gris, Zweigelt, Riesling, and Pinot Noir.
Even Off the Grid's tasting room is made from sustainable materials. The straw bale building is powered by and lit through solar grid-tie system.
Off the Grid's famous goats are not just for show value. They munch up all the weeds, so that toxic herbicides are not needed.
Rollingdale Estate Winery
Located just seven minutes from downtown Kelowna, across the William R. Bennett bridge at the western foothills of Mt. Boucherie, is Rollingdale. A popular stop for those embarking on private wine tours of Kelowna to smaller farm-gate style wineries, Rollingdale is known for its relaxing atmosphere and award winning wines made from consciously cultivated grapes.
Owned by Steve and Kirsty Dale, Rollingdale's Pinot Gris Icewine, La Droite Merlot, and Certified Organic Estate grown Pinot Grigio have picked up a number of nods from prestigious wine and food festivals in Canada. The winery is also known for its Fort, a delicious fortified port-style wine made from organic Marechal Foch grapes.
Want to visit these organic wineries  as part of Kelowna wine tasting tours? Book with Teehouse Wine Tours. We are one of the only Kelowna wine tasting companies that will take you to boutique and off-the-grid wineries along the West Kelowna Wine Trail. Our Okanagan wine tours and accommodations at our Teehouse Bed and Breakfast are nestled in the heart of Okanagan wine country.