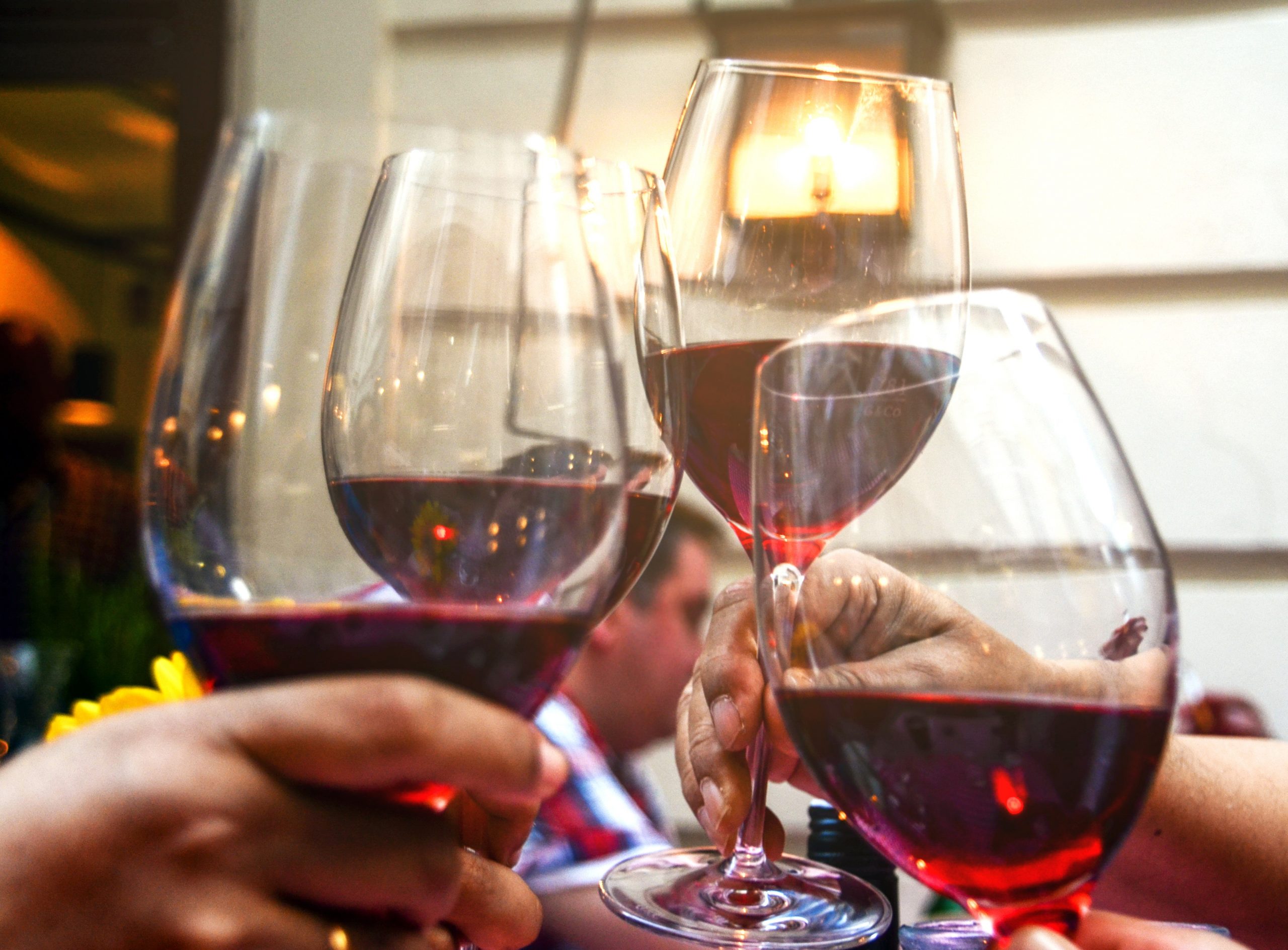 07 May

Down the Hatch: 4 Unique Tasting Rooms to Visit on West Kelowna Wine Tasting Tours

Book your West Kelowna Wine Tours and join us for an exciting tasting experience:

Sight. Smell. Taste. All the senses are related in one way or another. When our eyes gaze upon something that is colourful or attractive, our olfactory systems and gustatory perception heighten. It's like that old saying: we eat with our eyes. If that's the case, we also smell and drink our wine with a heightened sense when our surroundings are eye catching.

Along  West Kelowna Wine Tours are a number of unique tasting rooms, where you can quaff delicious varietals while admiring both modern and rustic design, and even visit with a herd of weed munching goats.
A Nest for Avian Art
The hatch
This hip Mt. Boucherie winery is becoming a popular stop on Okanagan wine tours. Known for its artistry and sense of humour, visitors can be found sipping award winning wines, such as the Screaming Frenzy (named after the sound a flock of Black Swift birds make when they congregate to migrate), in the hatch's rustic tasting "shack."
Adorned on the walls and all of the hatch's wine labels is artwork by Vancouver artist Paul Morstad. From the nest head with a floating egg on the hatch's outdoor sign to the flying pigs on its Frenzy pinot noir label, the artwork is whimsical and thought provoking at the same time.
Wine and Weed Control
Off the Grid
Off the Grid's tasting room is like no other on West Kelowna wine tasting tours. The environmentally conscious winery has built a sustainable straw bale building that is insulated by three inches of stucco and is completely powered by solar to serve its organic wines.
Not only that, but as the winery does not use any pesticides or herbicides to grow its grapes, it has to rely on other methods to keep the weeds at bay. Enter the goats, who when not found lazily munching grass on the tasting room's roof, help with controlling noxious weeds in the vineyard.
Accessible Wine Tours in Kelowna
Volcanic Hills Estate Winery
Located at the base of Mount Boucherie, a stratovolcano known for its mineral rich soil, Volcanic Hills offers up superb wines and unique gifts in its appealing tasting room. The 4,000 sq. ft. room is not overstuffed with novelties. Instead it offers tastefully selected gifts such as specialty food items, art and books and also includes a "cultural corner" with colourful art, décor and more from India.
The room's centrepiece is the wine bar, which is built in warm wood tones and is lit by an overhang that gives it a cozy feel, but offers plenty of elbow room. It is also wheelchair accessible and offers a children's play area.
Music to the Mouth
Beaumont Family Estate Winery
With its garage door "window" and stainless steel flourishes, such as its 3 metre-long wine bar, Beaumont's tasting room may seem more like a mechanical shop, but its industrial look has some "softer" touches. This includes the sliding wood barn doors as well as the wooden hanging rack above the bar. The winery, which uses the treble clef on its wine labels, also has a standup bass, guitar and drums set up amongst the wine barrel and stainless steel vats adjacent to the tasting room, in case anyone is up for a jam.
Teehouse Wine Tours in Kelowna, BC offers personalized service and tutored wine tastings for individuals and groups to a number of wineries throughout the Okanagan Valley. Book private wine tours of Kelowna or stay and tour with our Okanagan wine tours and accommodation package at our Teehouse Bed and Breakfast in West Kelowna.