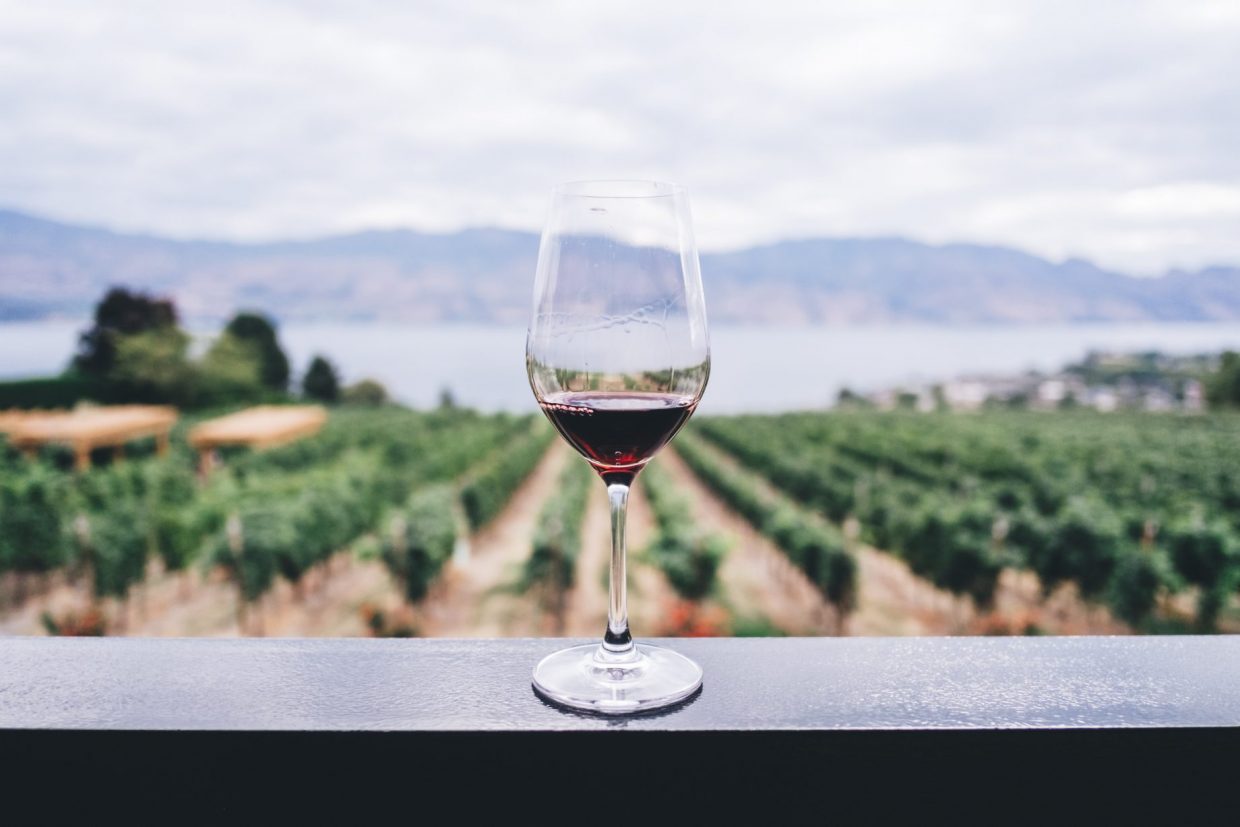 23 Apr

Bellissimo! West Kelowna Wine Tours & the Westside Trails

Reminiscent of the Italian countryside, with its lush orchards and vine-laden hillsides, the Okanagan offers some of the best tasting wines in North America. This is no more apparent than when you set off on West Kelowna wine tours along the Westside Wine Trail.

Not unlike Tuscany's Mount Amiata, West Kelowna is situated on and around the dormant stratovolcano. Dotted with some of the Okanagan's best-known wineries, Mount Boucherie has experienced thousands of years of erosion, which have stripped off the mountain's overlying rocks to expose a mineral-rich soil offering the perfect condition for growing grapes.

To sample some of the area's best varietals, Okanagan wine tours and accommodation can be arranged through Teehouse Wine Tours. Our West Kelowna wine tasting tours include some of the best-known wineries along the Westside Wine Trail, which includes 13 West Kelowna wineries.

Some of these establishments have restaurants on their premises, where you can sip and dine on some of the freshest, local ingredients while looking out at spectacular views of the vineyards, mountains, and Okanagan Lake.
A round-up of 13 must-see stops on West Kelowna wine tours
Popular amongst Okanagan wine tours is this largest and most established winery on Mount Boucherie. With expansive views of Okanagan Lake and Okanagan Mountain, most of Mission Hill's buildings feature classic Greek architecture with modern interiors. The site includes a bell tower and amphitheater, where outdoor concerts with famed international artists are held. You can also enjoy el fresco dining at the world-class Terrace restaurant, as well as tours and wine tastings.
You'll love the gorgeous views of Okanagan Lake while strolling through the lush vineyards at this established winery on the southern slope of Mt. Boucherie. Enjoy sipping award-winning wines in the family-friendly tasting room (colouring tables are even offered to occupy the kids). Make sure to pre-book a table at Old Vines Restaurant, rated as one of the top 100 restaurants in Canada.
Named after Mt. Boucherie's volcanic past, Volcanic Hills features a bright and spacious tasting room and wine shop featuring not only wine, but also specialty food items and gifts. Also on site is the Blu Saffron restaurant, which offers lunch and dinner, paired with Volcanic Hill wines. Dine inside or on the patio, which offers breathtaking views of the vineyards and lake.
Located at the eastern base of Mt. Boucherie, this estate winery offers daily tastings with lake and vineyard views off their patio. For  Okanagan oenophiles on West Kelowna wine tours, this stop is a must!
A certified organic vineyard, Kalala, meaning Miracle Place, is located in the Upper Bench area of West Kelowna and serves up award-winning organic whites, reds, and icewines from its on-site shop and tasting room.
Located on the eastern side of Mt. Boucherie, Beaumont is a family estate winery that grows everything from Gamay Noir to Gewürztraminer in its rich, mineral-laden soil.
Little Straw is a Mt. Boucherie winery that produces the only Okanagan Auxerrois icewine and is also known for its white blended wine. Taste for yourself at their wine shop and seasonal restaurant.
Located just minutes from West Kelowna's city centre, enjoy organic wines in a relaxing atmosphere from this farm-gate winery.
This family owned and operated winery produces award-winning wines with an Italian flair. Taste the Pinot Rosé, a silver medal winner from the 2015 BC Wine Awards.
This hip Mt. Boucherie winery, known for its artistry and sense of humour, features a rustic tasting "shack," where you can try its gold and platinum award winning wines.
Owned by former Westbank First Nation chief Robert Louie and his wife Bernice, this winery on the eastside of Highway 97 features award-winning varietals and native inspired dishes at its Red Fox Club, with spectacular views of the surrounding hillside.
Two brothers, who come from a long line of farmers, own this organic winery near Glenrosa. As part of your West Kelowna wine tours, visit the rustic tasting room with its roof-top goats and take in breathtaking views from the picnic area.
Don't let the name scare you. This West Kelowna estate winery offers a welcoming and intimate environment with beautiful views of Mt. Boucherie and the surrounding Okanagan Valley.
Enjoy a night or more in our luxurious Teehouse Bed and Breakfast in West Kelowna and embark on the best wine tours in Kelowna and area right from your room. Small groups can also be accommodated on private wine tours of Kelowna, which includes a series of preselected wineries in a single wine region of the Okanagan as well as lunch or dinner.