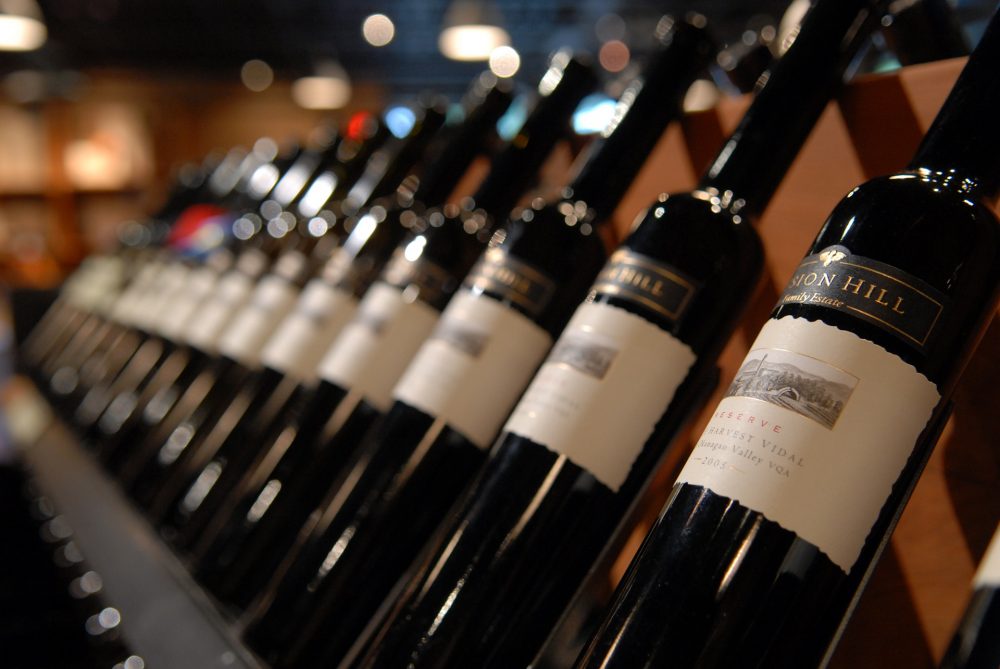 05 Jun

What Makes Our West Kelowna Wine Tours So Unique

As one of the only Kelowna wine tour operators that take guests to both the iconic wineries at Mission Hill and Quails' Gate as part of our West Kelowna wine tours, learn how Teehouse's service, recognized with a 2019 TripAdvisor® Certificate of Excellence, stands above the rest.
Touring the Stalwarts of the West Kelowna Wine Industry
Perched atop West Kelowna's Mount Boucherie are two iconic wineries that have set the benchmark for wine production in the Okanagan. Mission Hill and Quails' Gate Estate Wineries bring people from far and wide to sample the fruits resulting from sun-kissed vines nourished by mineral-rich volcanic soil.
The problem is that not many tour operators offer wine tastings at both Mission Hill and Quails' Gate. The exception is Teehouse Wine Tours, which brings its guests to both wineries, along with others, as part of their West Kelowna wine tour packages.
Mission Possible
Known for its classically designed buildings, including 12-foot bell tower, outdoor Greek amphitheater, and underground cellars, Mission Hill offers world-class wine in a traditional setting. Sip on award-winning wines such as the Five Vineyards collection, which showcases sustainably farmed grapes grown on Mission Hill's five estate Okanagan vineyards, or the 2015 Terroir Collection No. 43 Reflection Point Pinot, which earned Best Canadian Red Wine and Best Canadian Pinot Noir at the 2017 Decanter World Wine Awards.
Enter the Gate
Set on an old farm that has produced fruit since the turn of the 20th century, Quails' Gate offers one of the most picturesque settings in West Kelowna. Take in the stunning views of Okanagan Lake from the southern slope vineyard and sip on award-winning reds, rosés and whites such as the Totally Botrytis Affected Optima, named platinum at the Lieutenant Governor's Awards in 2018.
Setting the Bar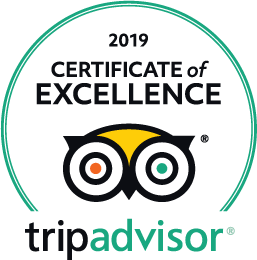 Not only do our wine tasting tours in Kelowna give you the chance to visit the oldest and most iconic wineries in the region, our Okanagan wine tours, led by our very own tour operator Arthur, have just been recognized with a TripAdvisor® 2019 Certificate of Excellence. The award recognizes the high quality of services offered by Teehouse, which has been named as one of the Best Wine Tours in Kelowna by TripAdvisor® reviewers.
"Arthur was the consummate, perfect wine tour host. He was very open to suggestions by the people on tour, helpful about loading all our purchases in the back of the van for safekeeping and a very excellent driver. We loved the snacks that he brought for us between tastings and his great sense of humour. We traveled with him on different days, and we can only recommend him in the highest degree!"

— WayneL489, Bancroft, BC.
Teehouse Wine Tours guarantees wine tastings at both Mission Hill and Quails' Gate as part of its standard and private wine tasting tours in West Kelowna. Both tours include round-trip transportation, five winery visits with a total of 20 tastings, guided commentary on winemaking history and culture with our experienced and knowledgeable tour operator, snacks, and coolers to keep your purchased wines chilled for the trip home. Contact us to book your tour.