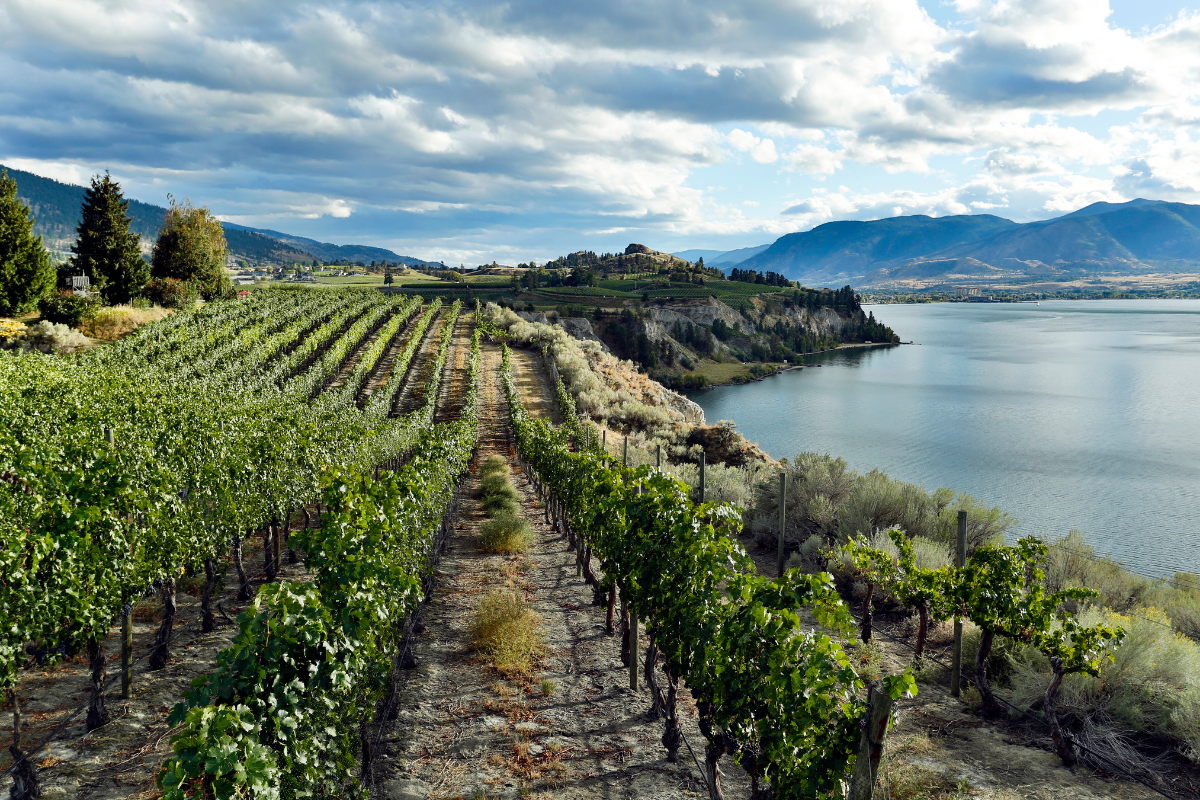 01 Jun

4 Reasons to Book a Private Kelowna Wine Tour

The longer, sunny days. The warmer weather. The smiles lighting up the faces of those splashing around the shoreline of Okanagan Lake. There's nothing better than summer in the Okanagan, and there's no better way to enjoy those warm summer days than hopping on a private Kelowna wine tour.

Here are five reasons to make the most of your wine trail exploring with a private wine tour for you and your friends and family this summer.
1. Hand the Keys to Someone Else
One of the best parts of booking a private Kelowna wine tour is handing over the driving responsibility to someone else. Not only do you get to enjoy the scenery and the company of your friends while you zip from one winery to the next, but you also won't have to limit yourself at tastings.
Sip away and indulge while a professional tour guide ensures you have a wonderful tasting experience.
2. Get Lost in the Kelowna Wine Tour Journey
The Okanagan is blessed with dozens of wineries covering more than 250 kilometres, and many of those wineries are located down backroads and off the beaten path. With so many different routes to take, why not let someone else take care of those details for you? Instead, you can enjoy the journey between wineries.
Instead of hanging onto every word of your car's navigation system or repeatedly looking up the address on your phone, sit back and enjoy being chauffeured around. It's the perfect opportunity to catch up with your wine tour companions.
3. Take Advantage of our Winery Relationships
We've spent the last few years building our relationships with local wineries and vineyards, so we can offer the very best Kelowna wine tours in the valley. For example, we've built a great relationship with both Quails Gate and Mission Hill so that we can guarantee tour availability at both of these places when you book a private West Kelowna Wine Trail tour.
4. Your Tour, Your Way
Besides picking the tour route you want, you'll also enjoy the convenience of being picked up and dropped off at your home or hotel. And when you arrive? You don't have to worry about standing in line-ups and paying tasting fees. Your private tour guide will handle that on your behalf.
And if you book a private Kelowna wine tour with Teehouse Wine Tours, you'll also enjoy:
A ride in a luxurious and comfortable Mercedes Sprinter passenger van
Complementary water throughout the day
Access to nearly every winery in the Okanagan
Outstanding customer service
Planning a bachelorette party? Here are 5 Reasons to Plan a Wine Tour Bachelorette Party in Kelowna.
If you're ready to book a private Kelowna wine tour with the best tour company in the valley, get in touch with Teehouse Wine Tours today. As one of the top-rated companies in Kelowna, we'll handle every detail of your tour so you can sit back and enjoy the world-class wines the Okanagan is known for.