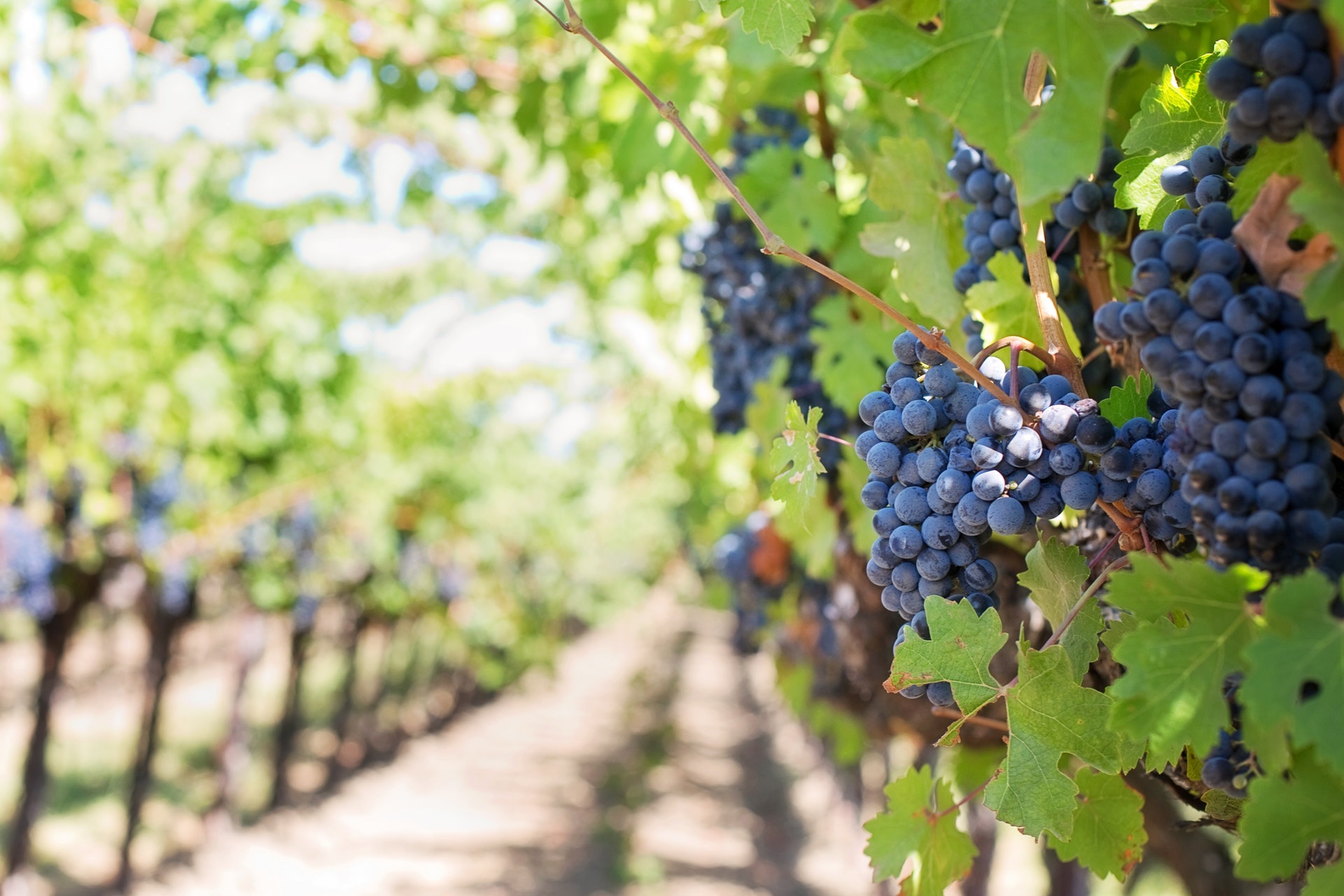 27 Jun

From Auxerrois to Gamay Noir: What Grapes Grow Best for Kelowna Wine Tasting Tours

The Okanagan has come a long way since the '60s and early-'70s when it was known for producing its most popular red table wine variety, best known as "Calona red." Since then, vineyard owners have discovered new and exciting Okanagan grapes that thrive in the valley. Whether you like the old-world taste of a fine merlot or want to try something unique such as a German-style kerner or a refreshing pinotage rosé, you can test drive your palate on one of our Kelowna wine-tasting tours.
The Perfect Conditions
The Okanagan is known for its long, hot summers with dry, arid conditions, and its fairly mild winters, making it one of the best climates for growing grapes in North America. Combine the climate with the sandy, clay and silt loam as well as the mineral rich volcanic soils found throughout the valley, and you have the perfect terroir for planting grapevines.
The Goods on Okanagan Grapes
With more than 60 grape varieties being grown in valley vineyards, you can basically taste just about every wine varietal on just about every spectrum of sweetness level while on Okanagan wine tours. Not only is the Okanagan known for growing French grapes such as:
Merlot
Cabernet Sauvignon
Pinot noir
Pinot gris
Chardonnay
Valley vineyards also grow more unusual French varieties such as:
Auxerrois blanc
Maréchal Foch
Meritage
Baco Noir
Cabernet Franc
Gamay Noir
In addition, you can also find a number of German varieties such as:
Riesling
Gewürztraminer
Ehrenfelser
Bacchus
Kerner
Rotberger
Zweigelt
Optima
The New Tastes
In the past decade or so, Okanagan growers have been experimenting by planting more warm climate wines that are not typically found in Canada. The result has been a successful line of new tastes for clients of wine tour companies in Kelowna to sample.
Summerhill Pyramid Winery, part of our Lakeshore Fab Five private wine tours in Kelowna, grows both Sangiovese and Syrah, typically found in Southern Italy and Australia respectively.
The View, also part of the Lakeshore Fab Five tour, grows a variety of pinotage grapes inspired by South Africa's signature red.
You can even find Spanish varieties such as Tempranillo as well as Southern France's Viognier.
The hatch even offers a Muscat, made from one of the oldest wine grape varieties that originated in Egypt. It is now typically grown in Australia, South Africa and on the Canary Islands, and you can now enjoy it on our West Kelowna wine tasting tours.
Enjoy your very own private wine tours in Kelowna with Teehouse Wine Tours and read our 6 Best Pairings of Kelowna Wines with Food.
Book your Kelowna wine tasting tours with Teehouse Wine Tours and let us take you to some of the best wineries in the Okanagan, where you can sniff, swish and taste to your heart's content.