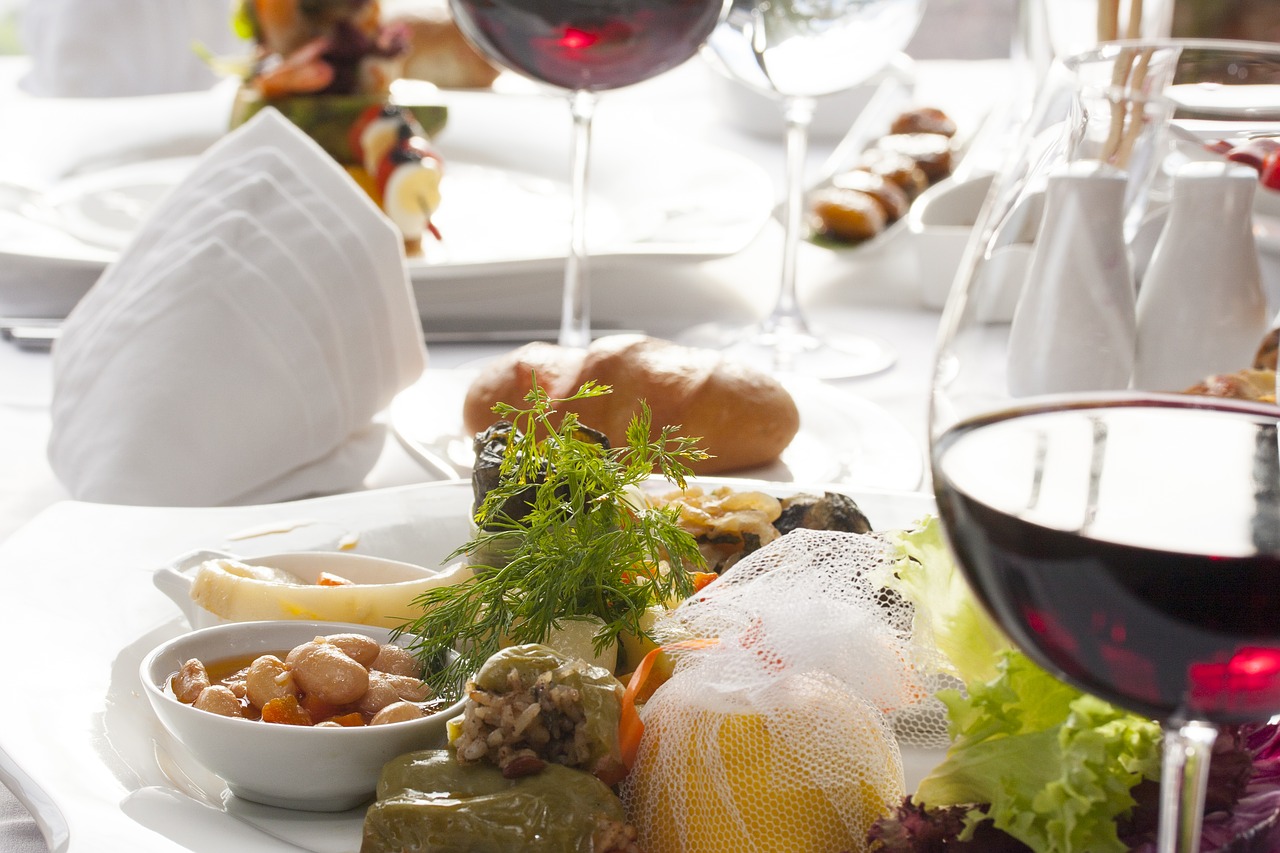 13 Jun

Private Wine Tours in Kelowna: 6 Best Pairings of Kelowna Wines with Food

Serve up some of these delicious food and wine pairings when you go on private wine tours in Kelowna.

Take Teehouse Wine Tour's private wine tours in Kelowna and hold a dinner party that features your wine selections.

Let us help you by suggesting various foods that go well with Kelowna wines, course by course.
Amuse Your Bouche
A French expression that basically means amusing the mouth, an amuse bouche is usually a one-bite experience that is designed to tantalize your taste buds before the rest of your meal. It is normally accompanied by a glass of sparkling or unoaked dry white wine.
We suggest a sparkling wine such as Summerhill Pyramid Winery's Cipes Blanc de Blanc paired with an amuse bouche containing either shellfish or something salty and sweet such as goats cheese paired with walnuts and honey.
Souper for Supper
If you are planning to serve a soup as part of your meal, consider whether it is creamy or broth based. Creamier soups pair better with an unoaked dry white wine such as Sauvignon Blanc, while a broth-based soup tends to pair better with a medium-bodied white such as pinot blanc or unoaked Chardonnay.
When on private wine tours in Kelowna, BC, why not pick up Mission Hill Estate Winery's pinot blanc, which is said to pair nicely with vegetable-based soups such as butternut squash and asparagus.
Seafood Starters
Most seafood and shellfish requires a light, crisp wine, as not to overpower its delicate taste.
If you plan on serving seafood as part of your meal, we suggest one of the wines found along West Kelowna Wine Tours: The hatch's Screaming Frenzy Sauvignon Blanc is said to pair well with fresh shucked oysters, fried calamari, and shrimp, and is noted for its fresh citrus taste and zesty aroma.
Asian-style Mains
While a dry or semi-sweet Riesling or Gewürztraminer are said to pair well with Asian foods, some pinot noirs also pair well with richer dishes such as crispy duck. A rule of thumb is the spicier the food, the more off dry the wine should be.
If visiting the eastern lakeshore of Kelowna while on Okanagan Wine Tours, why not pick up CedarCreek Estate Winery's Platinum 3 Block Riesling, which is said to pair well with Asian fusion dishes.
For the Barbecue
If you're planning a summer barbecue, then nothing pairs better than a full-bodied red with a grilled steak. That's because the higher fat content of the meat balances out the tannins in the red wine.
If serving roasted meats, may we suggest the Hee-Hee-Tel-Kin Red Blend by Indigenous World Winery, which is along the West Kelowna Wine Trail.
Dessert, Anyone?
There are many ways to serve dessert wines, whether they are light and sparkling, or fortified and sweet. While fruit pairs nicely with a lighter wine, sharp cheeses such as Stilton go well with port.
If you plan on serving chocolate, why not pair it with Quails' Gate's Fortified Vintage Foch, which has notes of espresso, dark cherry, and chocolate, so you get an extra dose of richness.
Pick out your wine selections on Kelowna wine tasting tours and read our blog on What Makes Mount Boucherie an Ideal Location for Okanagan Wine Tours.
Teehouse Wine Tours offers the best wine tours of Kelowna and the Okanagan. Choose from a selection of standard or private wine tours in Kelowna, led by our friendly and personable tour guides. We also offer accommodation for out-of-town guests in our beautiful West Kelowna bed and breakfast.