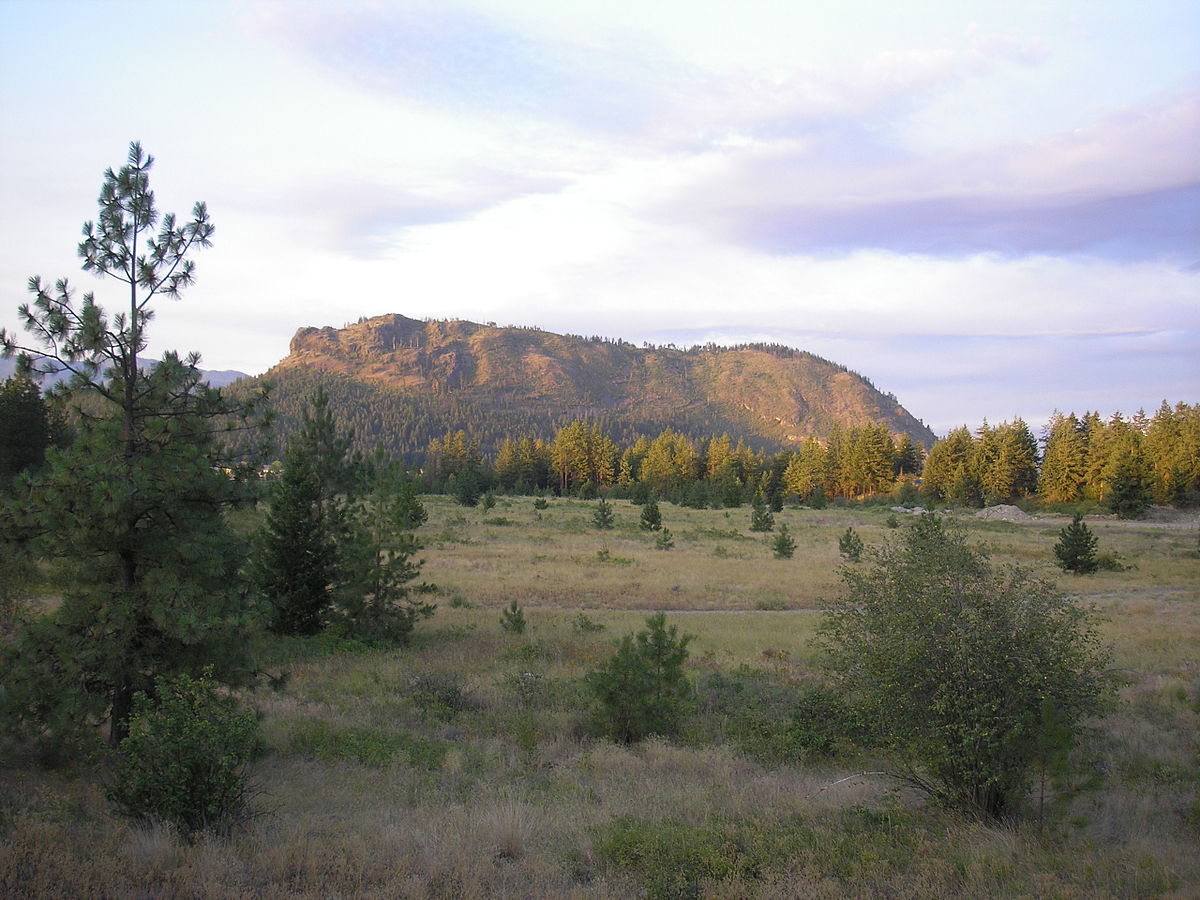 05 Jun

What Makes Mount Boucherie an Ideal Location for Okanagan Wine Tours

Those embarking on wine tours in Kelowna, BC may not realize it, but a good part of West Kelowna lies on a volcano.

For the past century, farmers have tilled the land on the hilly steppe around Mount Boucherie. Now home to orchards and vineyards as far as the eye can see, it is one of BC's most heralded wine growing regions.

Luckily for those planning wine tours in Kelowna, BC, Mount Boucherie has been dormant for millions of years. However, that wasn't always the case.
Millions of Years in the Making
Mount Boucherie is actually a former stratovolcano, which is basically a volcano made from many layers (strata) of hardened lava, ash, as well as tephra (rock fragments and particles ejected from an eruption) and pumice.
According to geologic history of the Okanagan, Mount Boucherie is said to have formed around 60 million years ago, which was an active time in the structural and tectonic setting of BC.
Five glacial periods over the past 50 million years would eventually eat away at Mount Boucherie, causing its once estimated 2,000-metre height to erode down to the 417 metres that it rises to this day.
An Agricultural Past and Present
While the Okanagan people (Syilx) were the first to cultivate the land around Mt. Boucherie, it was Isadore Boucherie, for whom the mountain is named, who purchased the land to establish a ranch and farm there in the late-1800s.
Today, Mount Boucherie is not only home to a regional park that covers 90 surface acres around its summit, it is also the location of numerous wineries that have been established around the mountain's outer-lining edge.
Some of those wineries include:
From Growing Grapes to Okanagan Wine Tours
The rolling hills and scenic views of Okanagan Lake, make Mount Boucherie one of the most popular areas for Kelowna wine tasting tours.
Years of erosion have stripped off Mount Boucherie's overlying rocks to expose a mineral-rich soil. This combination of volcanic soil with clay, silt and gravel has helped grape vines thrive here, and is said to produce wine that has a depth in character.
You can taste for yourself while visiting the Westside Wine Trail by reading our wine article on West Kelowna Wine Tours and the Westside Wine Trails.
Teehouse Wine Tours offers standard Okanagan wine tours of the Westside Wine Trail, Summerland Bottleneck Drive as well as the Lake Country Wine Trail in our air conditioned High Top Mercedes Sprinter Van. We also offer private wine tours in Kelowna for groups of six to 11 guests. Contact us to book the best wine tours in Kelowna and learn about the history of the Okanagan's magnificent grape growing region.